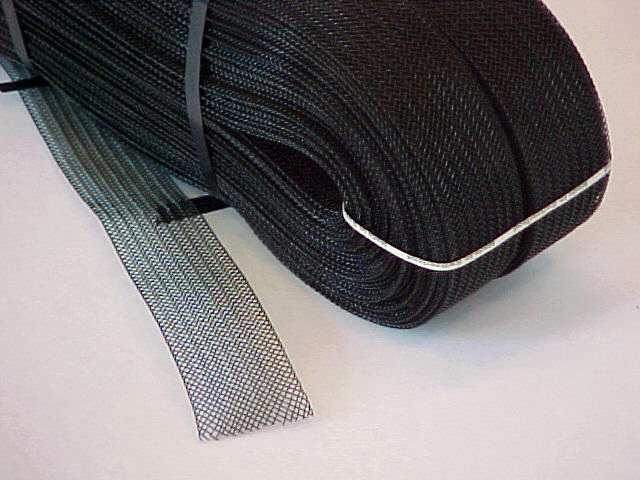 The coarse horsehair is about 50% stronger than the fine horsehair and is also used for hats and clothes.
Articles without thread are 100% of polyester, articles with thread have a small quantity of cotton or polyester yarn.
Our product range includes 12 articles with the colours white, offwhite, black and grey.
| | | | | | |
| --- | --- | --- | --- | --- | --- |
| article | width | | length | | thread |
| | | | | | |
| 64058 | 5,00 mm | 1/8" | 132 m | 144 yds | no |
| 64969 | 10,00 mm | 3/8" | 100 m | 110 yds | no |
| 64738 | 15,00 mm | 5/8" | 66 m | 72 yds | no |
| 64748 | 20,00 mm | 3/4" | 50 m | 55 yds | yes |
| 64739 | 25,00 mm | 1" | 66 m | 72 yds | no |
| 64725 | 29,00 mm | 1 1/8" | 44 m | 48 yds | no |
| 64735 | 45,00 mm | 1 3/4" | 50 m | 55 yds | yes |
| 64733 | 54,00 mm | 2 1/8" | 50 m | 55 yds | yes |
| 64736 | 83,00 mm | 3 1/2" | 50 m | 55 yds | yes |
| 64728 | 100,00 mm | 4" | 44 m | 48 yds | yes |
| 64731 | 155,00 mm | 6" | 44 m | 48 yds | yes |
| 64938 | 210,00 mm | 8 1/4" | 44 m | 48 yds | yes |
| | |
| --- | --- |
| | |
| Art. 64058 5 mm / 132 m black | Art. 64969 10 mm / 100 m white |
| | |
| Art. 64738 15 mm / 66 m grey | Art. 64748 20 mm / 50 m offwhite |
| | |
| Art. 64739 25 mm / 66 m black | Art. 64725 29 mm / 44 m white |
| | |
| Art. 64735 45 mm / 50 m white | Art. 64733 54 mm / 50 m black |
| | |
| Art. 64736 83 mm / 50 m offwhite | Art. 64728 100 mm / 44 m white |
| | |
| Art. 64731 155 mm / 44 m black | Art. 64938 210 mm / 44 m black |
white
offwhite
black
grey*
* while stocks